I came across this while scouring the internet for new header artwork. It's kind of amusing and sad at the same time. Snoopy looks like he's seen things, man.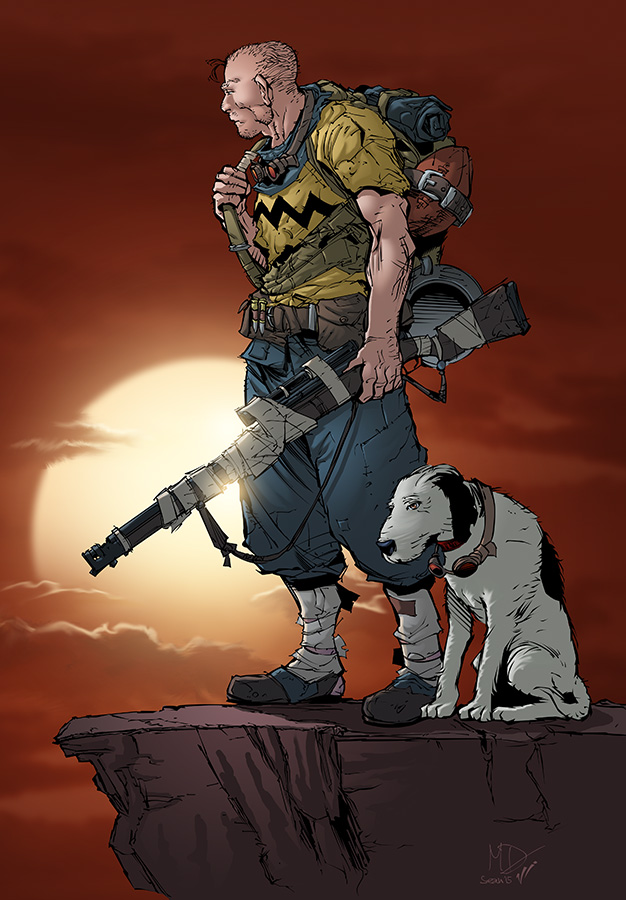 Last blockhead standing, I guess.
On the other hand, a more…violent…and adult version can be found as 'Weapon Brown'. (And if you're not really a 'Peanuts' kinda guy..don't worry..there's a weaponized version of other comic favorites).