Took someone from CrossFit to the range the other day. Took abut a dozen different guns. Everything from .22 to .45. And, as always seems to be the case, what was the most flat-out enjoyment achieved with? The lowly, inexpensive, .22 LR.
We had been shooting the Remington Subsonic at 50 yards and it was okay, but I switched over to standard velocity CCI, which still managed to be subsonic, and groups tightened considerably. Me and my guest both managed to shoot five-shot groups you could cover with a dime.

The gun in question was the Savage FS-VR, a rifle I am developing a tremendous amount of enthusiasm for. However, while the AccuTrigger was awesome, the factory stock wasn't even worthy of putting on an airgun. I swapped it out for the Boyds Tacticool (now called Pro Varmint) and slapped a Nikon P-22 w/ BDC reticle on top of the rail. So, yeah, I sank north of $400 onto a $200 rifle. (Almost a grand if you include the suppressor and paperwork). But, for five shots, we get this…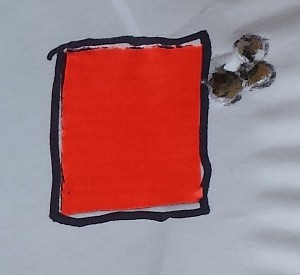 I need to back it out to 100-yd and see how it shoots. Problem with the subsonic stuff is you get these rainbow trajectories that can make things….tricky. Also, those suppressors really dirty up a barrel….seemed like there was more unburnt powder or debris in the barrel after shooting with the suppressor than without. Still, awesome fun.