Austrians should have the constitutional right to use cash to protect their privacy, Deputy Economy Minister Harald Mahrer said, as the European Union considers curbing the use of banknotes and coins.

"We don't want someone to be able to track digitally what we buy, eat and drink, what books we read and what movies we watch," Mahrer said on Austrian public radio station Oe1. "We will fight everywhere against rules" including caps on cash purchases, he said.
Signs of the times. It's bloody convenient to just swipe a card or bump your cellphone to pay for something. And there is a degree of safety that comes from not risking carrying around large amounts of cash. But…safety and convenience aren't compelling reasons to sacrifice privacy.
'Cashless society' is a society where people who you don't even know have access to knowing what you bought, how much of it, when you bought it, where you bought it, and how much you spent on it. It isn't hard to imagine that in the name of 'fighting terrorism' your several thousand dollar purchase from BobsAmmoEmporium.com will be flagged. Heck, the .gov already drops in onfolks who buy too many guns at once.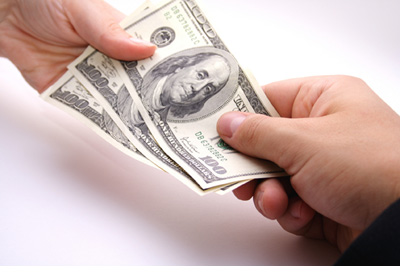 The Austrians have the right idea. Although the right to privacy shouldn't need to be enumerated somewhere, the encroachments upon it may make it necessary. And I'd rather have an enumeration of the obvious than not have it at all.
In the meantime, cash is always the best way to buy your survival goodies. If not cash, then those prepaid debit cards work well as long as you exercise good security measures and destroy them immediately after use.
Keep watching the news…you'll see more and more folks in ties and pantsuits standing in front of microphones urging that 'something' be done to create 'common sense' legislation to restrict large cash purchases … all in the name of fighting terrorism. Ironic, since heavyhanded government intrusion like this is the sorta thing that makes rebels out of citizens to begin with.