To be fair, there is some confusion over whether it is Patriots Day, Patriot's Day, or Patriots' Day.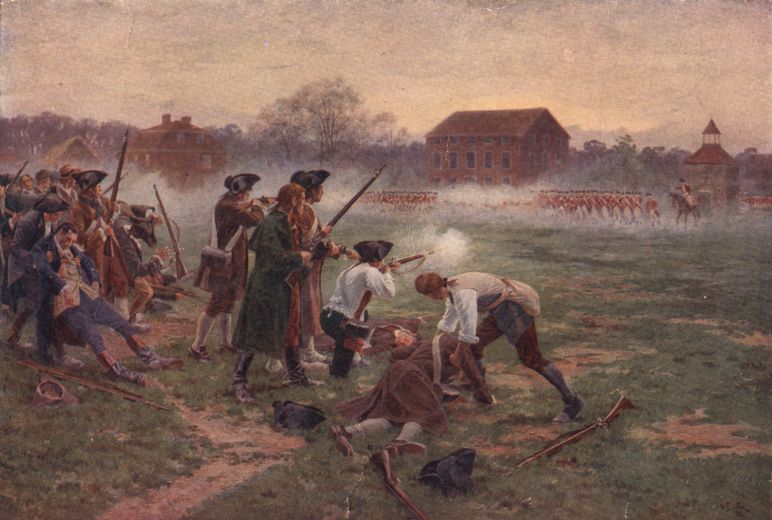 Succinctly, its the anniversary of the opening salvos of what we call the Revolutionary War. (Remember – if  you strike at the .gov and win, it's a revolution; if you lose it's a civil war.)
The history is available at the usual sources.
In a sad commentary on the cynical nature of .gov, this day is also a 'heightened alert' day for many .gov, .mil, and LE agencies. Apparently those of us who remember days like this are considered a suspect group.
So what's the great purpose of Patriots Day? Well, I think it's one of those holidays open to personal interpretation. I think its an excellent excuse to head to the range and practice with a firearm. I also think it's an excellent day to contemplate what patriotism is to  you, how it is manifested, what it's qualities are, and what you're willing to do and not do in the name of it. In short, it's an excellent occasion to mull over your ideals and beliefs vis-a-vis government and individuality.
In olden day, there used to be Liberty Trees or Liberty Poles…these were features that served as rallying points on days like this.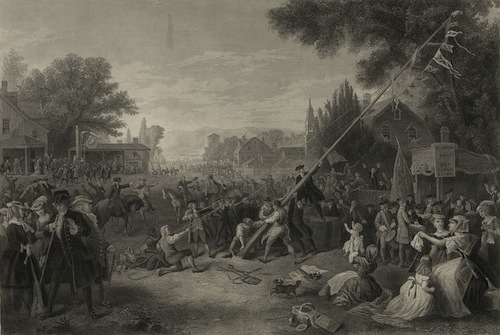 Nowadays rallys tend to be held at places like the federal courthouse or other building, which seems a little counter-intuitive to me. It's using 'the other guys' features as your own rallying point. However, I was in Kalispell last weekend and saw a bunch of armed, Gadsen-waving folks with signs at the war memorial up there…so perhaps that has become the new de facto 'liberty pole'. Although, really, I like the notion of a huge sprawling liberty tree that people can gather under and around…have rallies or simple picnics on Independence Day..that sort of thing.
Regardless…it's a holiday today, and it's not a bad idea to head to the range and punctuate the day with gunfire.