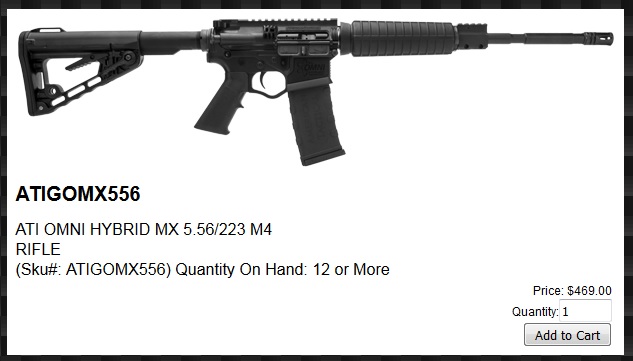 From MGE Wholesale, in case you're curious.
Personally, I wouldn't trust my precious tuchas to a sub-$500 AR. I mean, they had to cut a corner (or five) somewhere, right? But A sub-$500 AR becomes a $900+ AR once the election is settled.
For what is basically dealer price on a Glock, you can drop this and a couple pmags in a box and double your money in three months.