So I was trolling through backpage.com craigslist and found this: Pelican 1700 Long Case (waterproof, crushproof, and dustproof) – $100
Hmm. A Pelican 1700 for a C note would be pretty sweet. But….
Let's bring up an image from Pelican's website.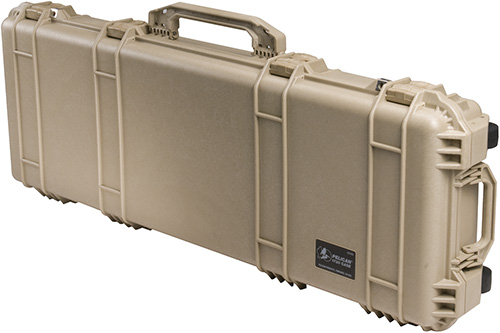 Now lets snag the picture from Craigslist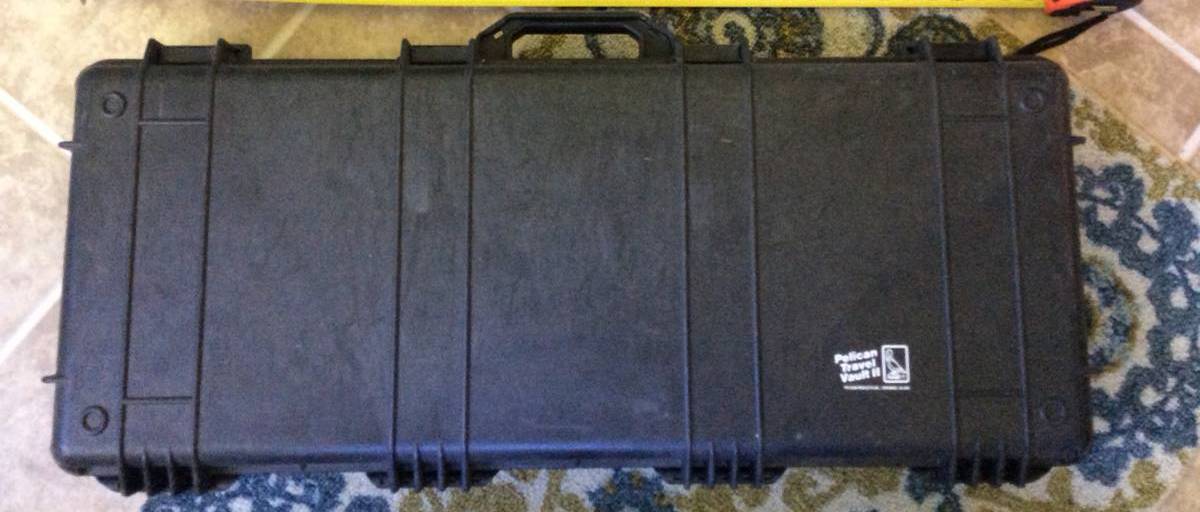 Three things jump out at me:
The logo's on the cases are completely different. A Google and Yahoo image search for "Pelican case logo" does not return that logo you see on the CL case.
Notice the two protrusions on either end of the black case. Not present in the tan Pelican image
Pelican product has metal reinforcements at the padlock holes, the black CL case does not.
Is any of this definitive? I don't know. It's possible this is an old Pelican case that predates the metal-reinforced lock points, is an older mould that has those projections on the end, and perhaps the logo did change. Also, if you look at Pelicans product page for the 1700, some do have those round doughnuts on the corners, and some do not.
Or its a fake from our Most Favored Trading Partners over in China.
I was a tad disappointed that I couldn't find much on the internet about spotting counterfeit Pelican cases. And, as I said, this case on CL maybe the real deal….but I'm thinking it isn't.
Moral of the story: know your dealer. I came *this* close to buying this case until the odd logo threw me and I started to get suspicious. Amazon sells the real deal and if you shop around on there you can often find a decent deal on shipping.