For a while I've had a bit of an irrational urge to build up my version of a 'Designated Marksman'-type rifle. Basically, an accurate AR that isn't so trick you cant carry it afield, but not so spartan that you cant hit stuff out to several hundred yards (which, really, is about as good as the .223 is going to get in my opinion.)
For a number of years, I've had an IOR M2 scope sitting around here gathering dust. It has an illuminated reticle, BDC out to around 600 yards, very nice adjustments, steel tube, German glass, and is hell-for-stout. Have it sitting in ARMS QD rings. But…all dressed up and nowhere to go.

I found it in a pawn shop years ago for around $300. Having had very favorable experience with my IOR 10×56 scope, I figured this one would be a good scope to have for the money. It's got a BDC calibrated for 62 gr., illuminated rangefinding reticle, and I just happen to have an ARMS QD mount sitting around. Now…what to put it on.
Also sitting around gathering dust are a stack of these: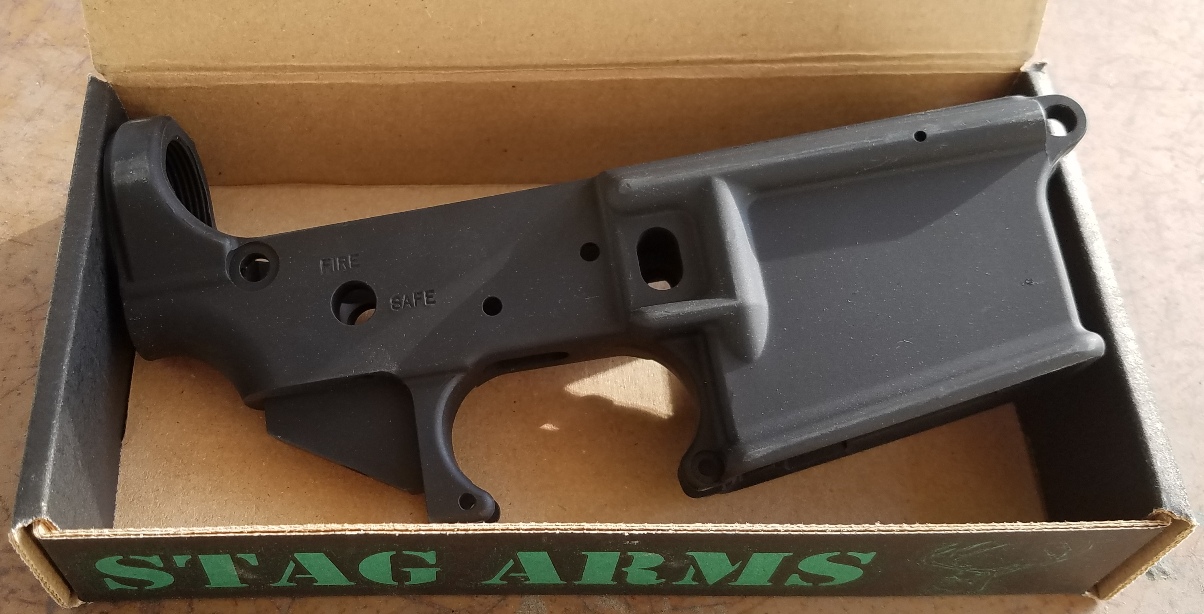 No better time than the present. Again, these are purchases from years ago that have just been sitting around. A stripped lower (not to be confused with a low stripper) is fairly worthless without the innards…so: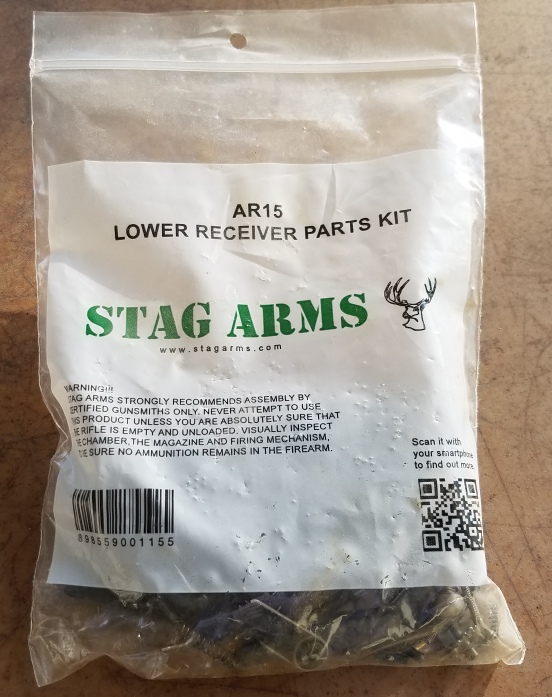 Stag had a sale on these a year or two ago and I picked some up. I figured I could bide my time and wait for the sales to put together the parts I needed to cobble together a fun AR. Need a milspec buffer tube while I'm at it. Ordered these a month ago and Stag finally got the bloody things here today. Booooo Stag!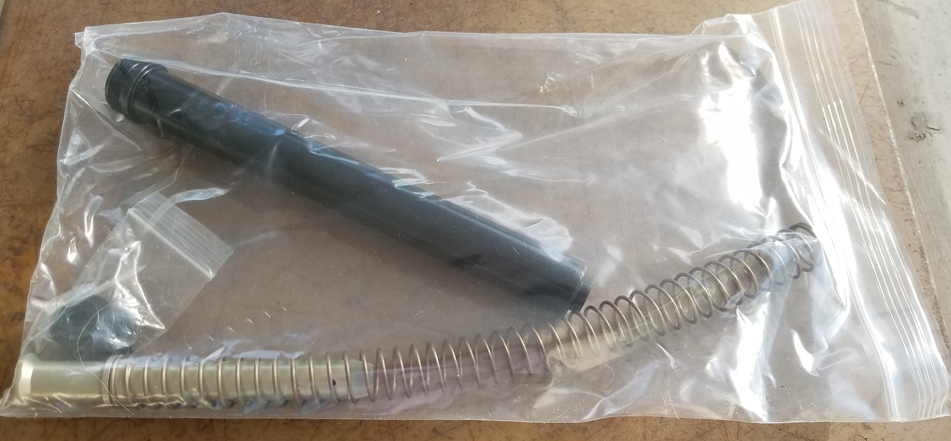 Ok, we have the lower put together. What do we put on top of it?
Stag had a bit of a sale a few weeks ago and they had an upper that looked very much like what I was after.Stag 15 DM-VRS-X Upper Half. On sale for $320. With bolt carrier group. And charging handle.  Ok, sure.

Alright, let's grab a screwdriver, punch, and brass hammer and get this thing cobbled together.
I  need to save my pennies and pick up a Magpul PRS stock, and a nice trigger. Once that's done all I need is some quality brass and bullets and it'll be time to play. But, I just put the A2 stock on there because I had one laying around and I really want to be able to go out to the range and play a bit.
Purpose? I have no idea. In my opinion, the .223 is a bit light for anything out past 400 yards or so…too light a bullet to buck the wind, and a bit light in the mass department. Sure, I don't want to get hit with one but it's not my first choice for shooting out there. No problem with it at intermediate ranges. I suppose this thing would shine for that situation where you want something you can use within normal conflict distance out to something a little longer range.
Realistically, though..this will most like be a range gun with some infrequent gopher shooting thrown in for practical challenge. But..it'll be interesting to see how it turns out.
The barrel is a 1:9 20″. It's what was available. A 1:7 would, I am told, be a better choice since it would be more optimal for the heavier 69-75 gr. bullets. Well. ya take what ya can get.
I've some Lapua .223 brass floating around, and about half a keg of Varget, so I'll load up some Win 62 grainers and go break this thing in…if I ever have some free time.
Note that this isn't really 'building' an AR15 any more than putting together an Ikea dresser is 'building' furniture. Any idiot can buy the off the shelf parts and assemble on of these…clearly, an idiot has. This kind of modularity is one of the AR-series great strengths. There's enough aftermarket crap out there that you can tweak it into exactly what you want. As i said, all I've got left to do is a Magpul PRS stock and a trigger.
I'll let you know how it shoots.