So this happened…..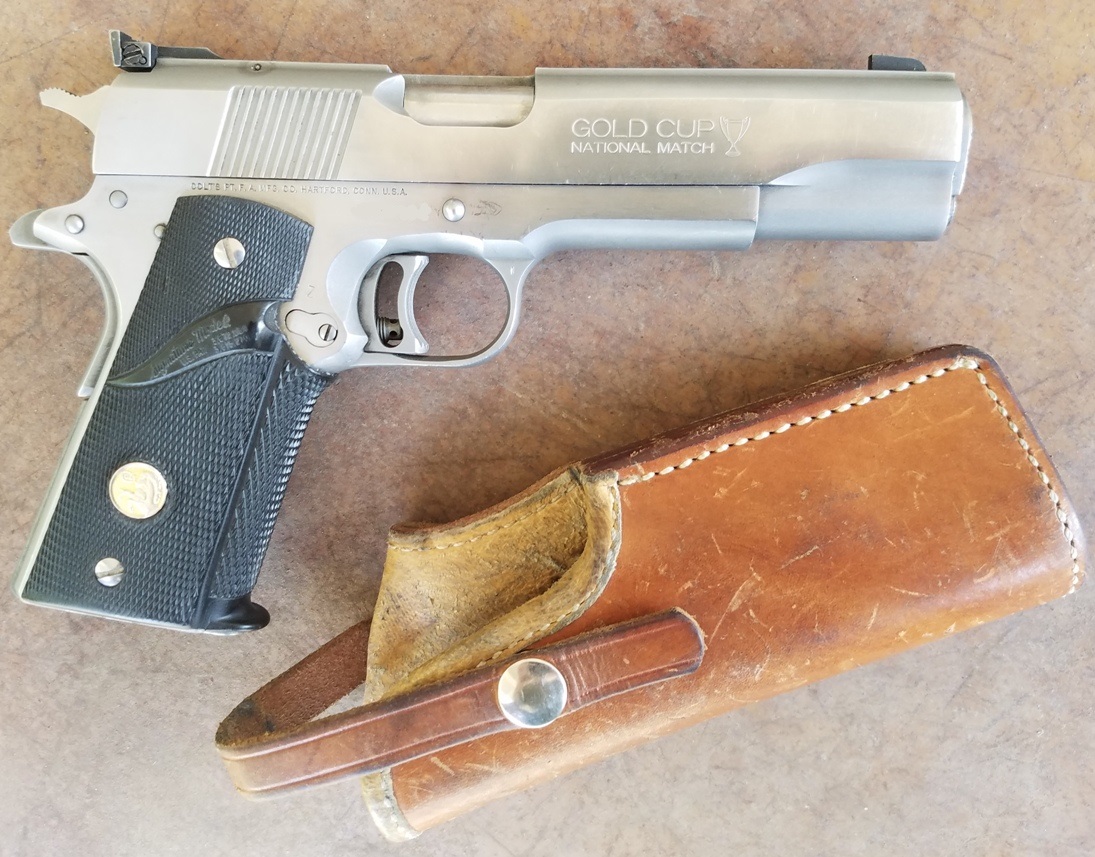 A used but not terribly abused .45 ACP GC NM Series 80. 1911's are fun guns to play with, but the notion that they are somehow the pinnacle of combat handgun design would seem to ignore the last hundred years of gun development.
I picked it up as a range toy, and because the price was right, but I'll happily swap it for a pair of Glock 9mms or a HiPower.
Nice El Paso Saddlery scabbard, though. But…..left handed.