Ruger has always been desperate for the much-vaunted military/police contract ever since they threw their hat in the ring with the P85 thirty years ago. Unfortunately, Ruger has just never been able to crack that particular nut. Other than a small (5000~) contract to the US military, they have been, by and large, virtually unheard of in the LE and military handgun market.
Which makes me wonder…who the heck were these for?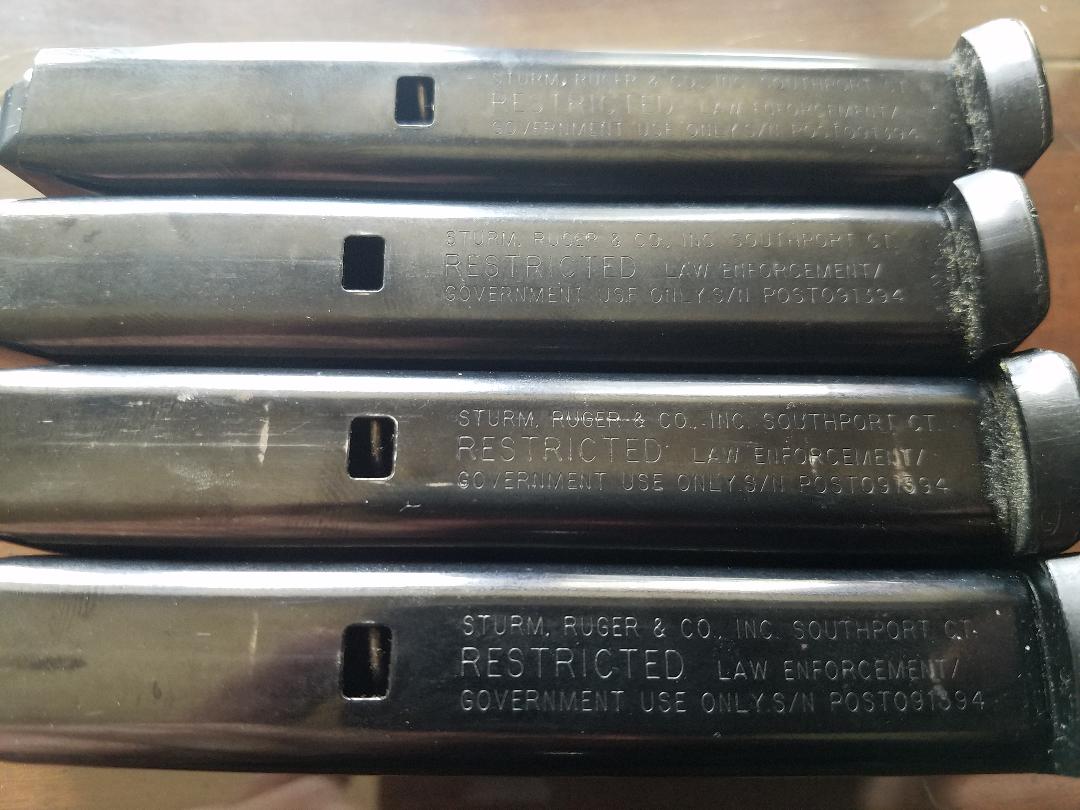 These are the first 'restricted'*** P-series mags I've ever seen. I mean, they were obviously made during the Clinton Assault Weapon Ban era, but when they were made they could only be sold to cops and troops. And, as I said, Ruger had virtually no representation in either group. I guess they made 'em "just in case" some department on a (very) tight budget adopted a P-series gun.
Anyway, found a lot of them on Gunbroker and they showed up today. Soup to nuts, I think it was about $15 ea. which is a good price for a factory magazine.
But, it's kinda cool…I'venever seen a restricted P-series mag before.
*** = See, kids….back in the Bad Ol' Days, new magazines were limited to a 10-rd capacity unless you were one of the Only Ones. Existing mags shot up in price since they were grandfathered in. And all the new magazines that held more than 10-rds had to be marked in this manner so the nice federal agent would know you had broken the law by being a peon-in-possession. Did anyone ever get federal jail time over it? Beats me. The one time a federal agent asked me about the restricted Glock magazine in my gun case I told him I was shooting at a range with a buncha cops and we musta mixed up magazines. Suited him.