It occurred to me, as I was wondering when this jump pack was finally going to give up, that I have a cheap little battery voltage meter sitting in the box with some gear. Let's see what we have: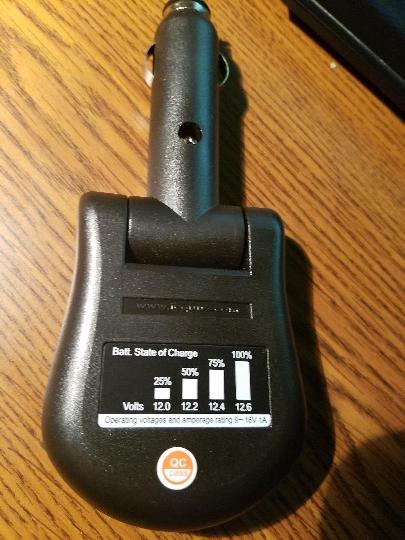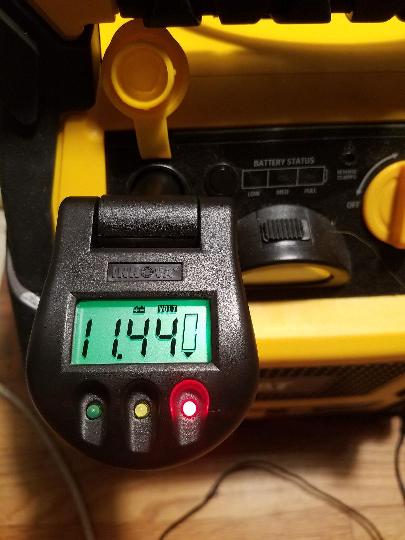 Yeah…it seems that thing is running on the battery equivalent of fumes. But…it's been running 24-hours for the last seven days. Or, put another way, if you used it eight hours per day, youd get three weeks of use. Six hours a day (or night, really) and you'd get a month of use. Personally, I've seen enough. Time to unplug and recharge. I have the info I need.
I'll plug this thing in and let it charge, and then leave it alone to await the day the power goes out and that long, cold, winter night starts looking grim.
I should also like to point out that this setup is wonderful for task lighting or whatnot, for rummaging around a darkened bunker and illuminating various rooms in an outage, I really do like the Streamlight Siege. In fact, I really need to get two or three more to round things out.