Every couple weeks I get an email from one of my vendors with a special on Barretts. Now, they aren't the most accurate of the .50's…. the long recoil operation doesn't lend itself to precision, but then again the 82A1 is designed for busting up objects, not people. And it's a lot easier to hit a parked helicopter at 1300 yards than it is to hit the pilot. The 82A1 is an an anti-things rifle.
But…the notion of ten rounds of .50 BMG on tap has a lot of gee-whiz appeal, and the damn thing just looks cool. So when this dropped in my mailbox…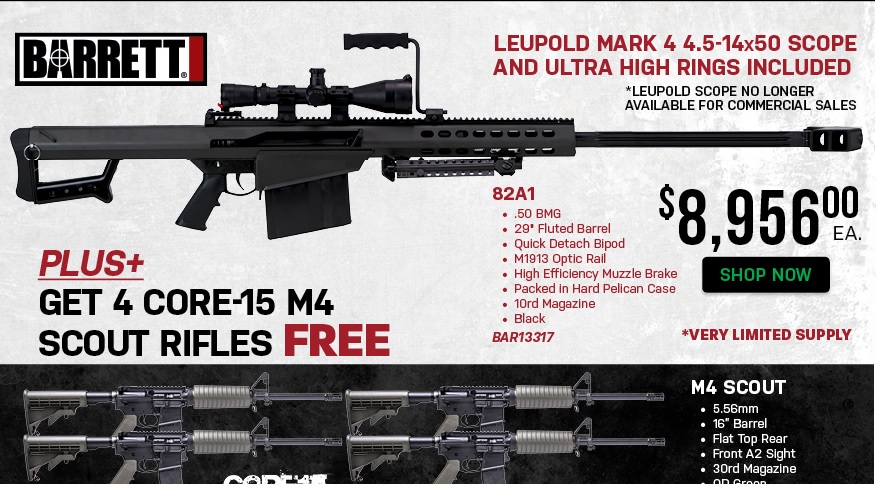 It is tough to not order one up. I mean, I could sell the four bonus ARs for $500 each at a gun show and my cost on the Barrett then drops to $7000. But..gotta be practical. $9,000 would get me a superb .338 Lapua with an amazing scope and a high end rangefinder, ammo, accessories, dies, etc. And still leave me a couple grand left over.
It would also cover a not insignificant portion of my mortgage.
Being an adult sucks.