Someone asked about the stencils I was using to mark up the ammo cans and I realized that the post I had about them from years ago apparently got lost in the server migration a few years back. So, let's rehash it.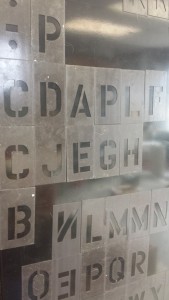 First, this isn't my idea. Someone told me about it and it seemed like a good idea. I take no credit for it.
Required materials:
Take your stencil, square it on the magnetic business card, trace the outline of the stencil with the Sharpie, and then carefully cut the marked off areas out of the magnetic business card using your xacto. When youre done you have magnetic stencils that are perfect for marking up ammo cans. Just slap 'em on the ammo can and they stay in place all on their own. How cool is that?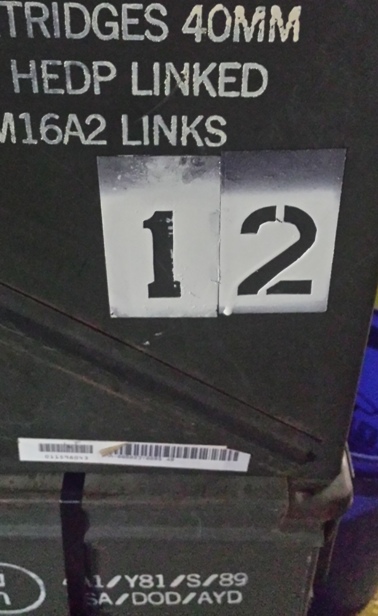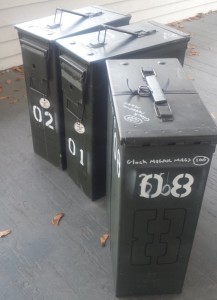 Now, be smart…some letters are going to be needed more than others. Don't just fab up 10 numbers, 26  letters, and think you're done. For example, there are two 'M's in 'ammo', '9mm' and that sort of thing.. And you probably want doubles on all your numbers unless you think you're never going to need 11,22,33,44,etc.
being magnetic, these things are perfect for marking up ammo cans.