You guys remember Adam Savage from Mythbusters? I've always kinda thought he was a closet survivalist. Anyway, years ago, he took a picture of his Toyota Land Cruiser and posted it online. He was unaware about the tags in the pictures data and wound up accidentally giving away his home address to the responsible, decent, unabusive people who populate the internet. Here's an article about it.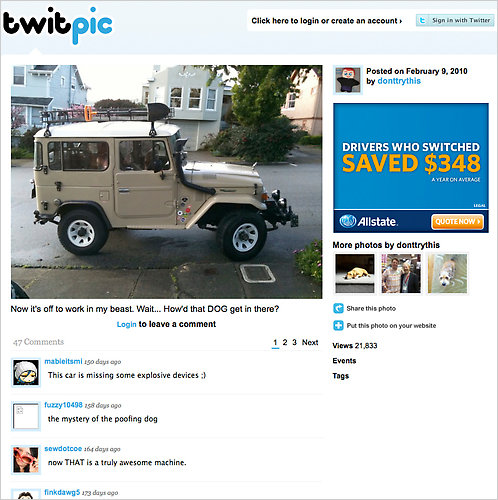 Turns out, Savage has a regular podcast series on YouTube where he talks about mostly 'maker' stuff but there are some excellent episodes about tools and techniques that would be useful to folks like us. The video I want to share with you is this one where he talks about how he's fallen back in love with his Land Cruiser. He lists a few interesting mods he's made to it.

I've always thought that one of the things, with a little tweaking here and there, would be a wonderful vehicle for those days when the zombies are uppity. You're not gonna pass anything on the highway but you'll climb hills that would freak a yak. And his is a diesel, too…how cool is that.
If I ever wind up making anything out of my life and getting some money put away, I'll get one of these.