I was wandering through CostCo the other day when, much to my surprise, I came across these: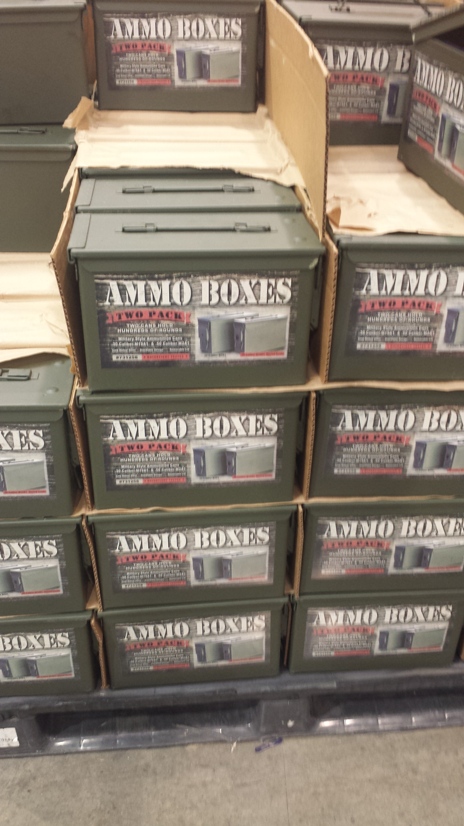 Military ammo cans…or are they? Here was the first clue that these were military-style rather than military-issue or military-surplus: the ".30 can" is packed inside the ".50 can". I've gone through, and continue to go through, a lot of ammo cans. By and large, your average .30 can does not fit in your average .50 can. Oh, maybe you can stuff one in the 'tall .50′ ..maybe..but these are clearly not the real deal ammo cans.
I looked 'em over fully expecting to see the usual 'Made In China' markings but found nothing indicating where these things came from.
I suppose they might be better than some of the plastic ammoc cans but if you want real ammo cans you can still find them here and there. I'll save my money and pass on the CostCo wannabe's.