It seems like every election year CostCo trots out the PanicPak.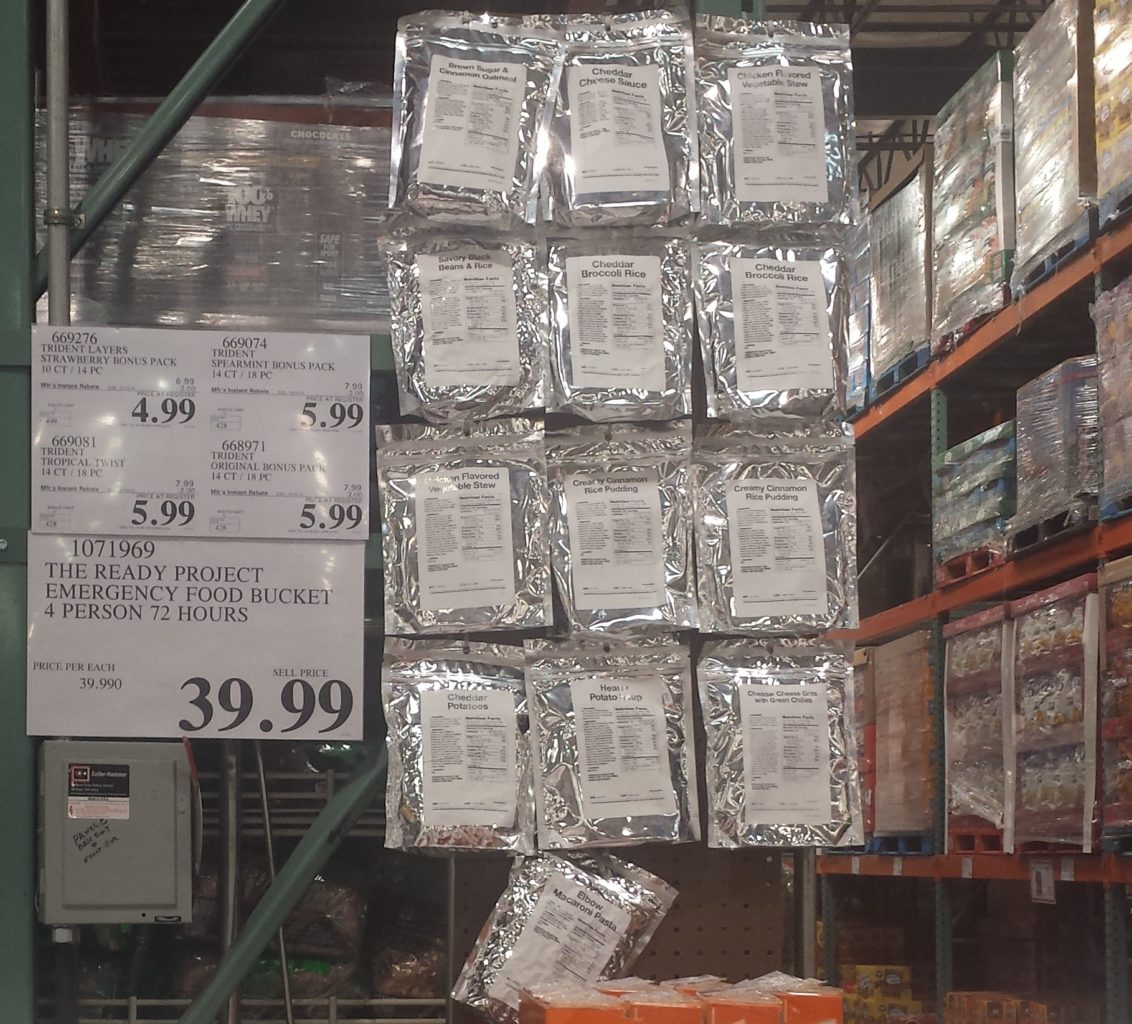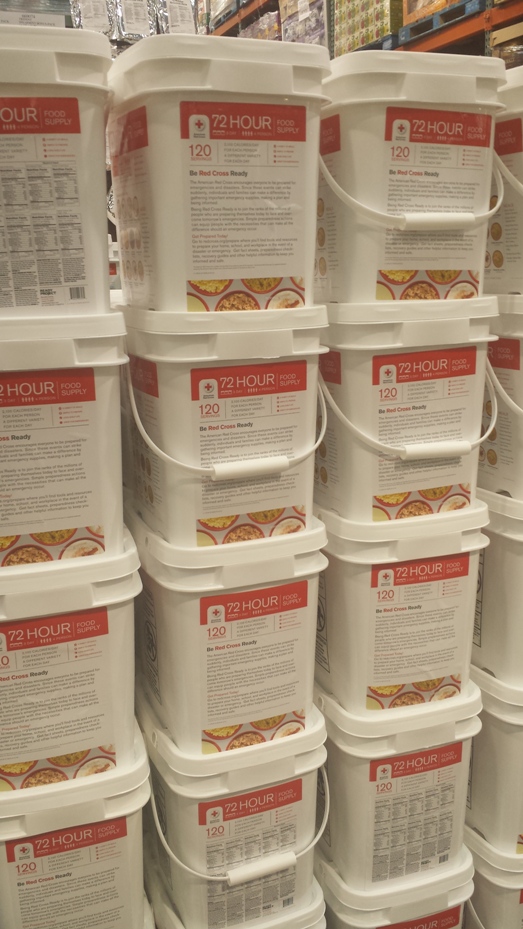 So that is, ostensibly, $40 for 3 days worth of food for 4 people. Or, put another way, $10 for a 3-day supply for one person. Sounds like a bargain, I suppose, but there's not a shred of meat on that list of food ("chicken-flavored" = TVP or non-meat ingredients), and most of it is soups/stews. I like the notion of ones-stop-shopping, but, honestly, I'd grab a 5-gallon bucket from Home Depot and load it up with some bottled water, instant oatmeal, Cup O Soup, some cans of chicken or tuna, and a few other long-term goodies and call it  a day. I mean, c'mon, its only three days….I've eaten leftover pizza for 2-3 days at a pop and never felt at a loss….and it was only $10.
In a crisis, I probably wouldn't be working on the 3-meal-a-day paradigm anyway. Sure, it depends on your activity level – hanging looters and manning barricades requires more calories than just huddling in a fallout shelter – but I'm most likely to do two meals a day and leave it at that. but, of course, your mileage may vary.
For someone who wants a turnkey solution this sort of thing might be nice but when the apocalypse gets hear I don't want to be the last real meal in my belly to be cheesy broccoli soup or some such nonsense. It'll be freeze dried porkchops, mashed potatoes, corn, apple pie and some sugary beverage.