I very clearly need to be more diligent about rotating the stored gas. case in point: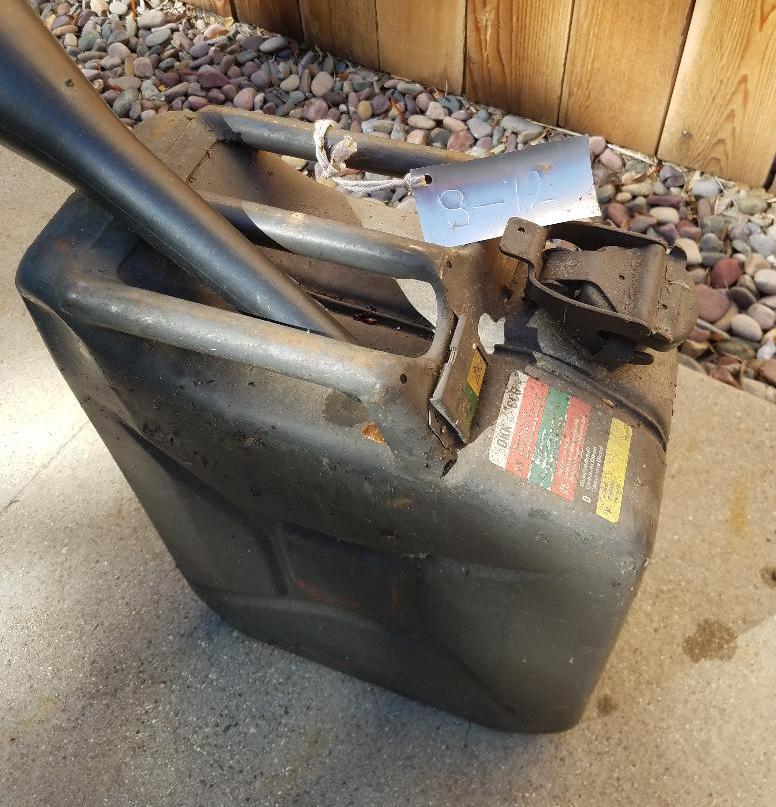 Yup…that's five-year-old go-juice. It was treated with PRI-G as a stabilizer. PRI-G seems to get the nod over the more entrenched Sta-Bil product. I dunno. You can't believe everything your read, but PRI-G seems to get more positive comments than Sta-Bil. :::shrug::: Whatever. I use it.
I keep a funnel paracorded to every other gas can since my experience has been that the nozzles for gas cans very seldom work as advertised.
Anyway, five gallons of five-year-old gas in the vehicle….I'm not expecting any problems, but I'll let you know.