Five year old stabilized gas? We can beat that: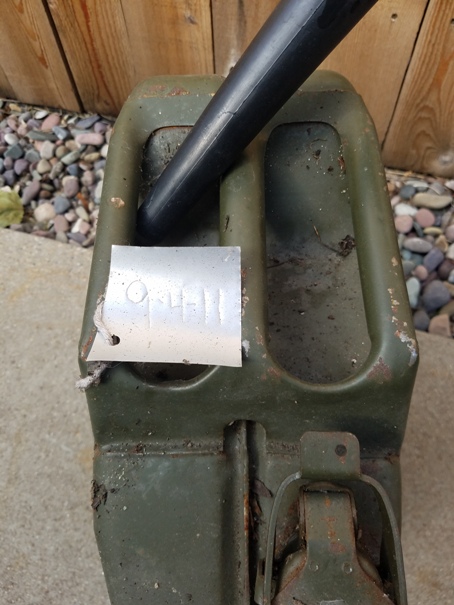 September 4, 2011… I really, really, really, need to be more diligent about this sort of thing.
But………..no hiccups in the vehicle running this stuff. (Then again, it may be hard to tell…its a 25 year old vehicle so something was amiss how would you tell?)
But, it appears that the PRI-G is doing/did what it advertised. I suppose that there are some out there who  will say that gas stored without a stabilizer would have lasted equally as long. Maybe. Maybe PRI-G and StaBil are really snake oil and all you need is a really good, airtight, gasoline storage container. Beats me. But, I'll continue to store the gas with the PRI-G additive. And, Crom as my witness, I will be a buttload more diligent about rotating this stuff more often.
Except..uhm…I think I have two cans left to go through that might actually be older.